Call us!
312-368-7997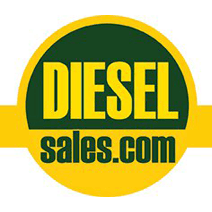 Heavy Quip, Inc. dba Diesel Sales
55 West Wacker Dr., Suite 1120
Chicago, IL 60601
REMAN VS:
REMANUFACTURED BY A PRODUCTION REBUILDER WITH TWO YEAR WARRANTY*.- PLUS FREIGHT AND $3500.00 REFUNDABLE CORE DEPOSIT. NON-EGR ENGINE: DDEC 3 OR 4 | IN STOCK - DYNO TESTED – READY TO GO, COMPLETE DROP-IN LESS: STARTER, ALTERNATOR, FAN HUB, AC COMPRESSOR, PS PUMP. *WARRANTY DETAILS: 1st Year / 100,000 Miles - FULL PARTS REPLACEMENT WARRANTY 2nd Year / 200,000 Miles - LONG BLOCK COMPONENT PARTS REPLACEMENT WARRANTY.WITH ALL ENGINES, THERE MAY BE SOME CHANGEOVER REQUIRED: BUYER AND / OR INSTALLER IS RESPONSIBLE FOR ANY MODIFICATIONS, ALTERATIONS, OR CHANGEOVER TO ENGINE AND WILL NOT BE COMPENSATED BY HEAVY QUIP INC. dba DIESEL SALES IN ANY FORM.