Call us!
207-622-2622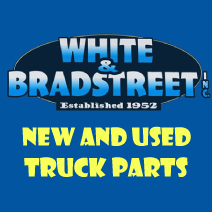 WHITE & BRADSTREET INC.
1020 WEEKS MILLS ROAD
AUGUSTA , ME 04330
United States of America
Tag #:

CAB # 327-A

VIN #:

1FUJBBASX2LK41598
Good cab. Has had some parts removed. passenger side inner panel off and electric window motor missing, headliner down and light missing, upper console has had radio removed. Misc small parts gone.Had a C-12 with Standard trans.