Call us!
877-932-6848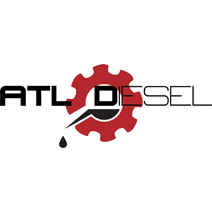 ATL Diesel
311 Ave O
Chillicothe, TX 79225
United States of America
Tag #:

3411327

Serial #:

Cummins N14

VIN #:

Free Freight!
Free Freight and Full core acceptance! Cummins 3411327 reman camshaft. Cummins N14 cam follower boxes sold with the camshaft for $136.00 each exchange and a core deposit of $50.00 each. Cummins remanufactured ISX EGR Engine. Free Freight to you and full core acceptance! ATL Diesel's 7 Point Guarantee 1. 100% Satisfaction Guaranteed. If your not happy with the quality upon receipt you will receive a 100% refund 2. Free Shipping Guaranteed on all ups, fed ex and LTL ground shipments. Air freight excluded 3. We Guarantee we will beat any competitor price by a minimum of 10% on reman camshafts 4. Our pricing is Guaranteed to beat any OEM dealer by 30%-50% 5. Guaranteed largest inventory in North America 6. We Guarantee an immediate hassle free quote or you get 25% off your order 7.