Call us!
207-622-2622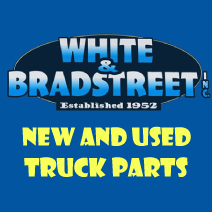 WHITE & BRADSTREET INC.
1020 WEEKS MILLS ROAD
AUGUSTA , ME 04330
United States of America
Tag #:

ENG # 37-A

HP:

370

Serial #:

0R680635273

Jake:

YES
DDEC IV, 370 hp, 12.7L, OR680635273. We checked all the bearings and they were good. Rear main seal looked new, put new front seal in. Checked and adjusted the valves and Jake. Runs good. Showed 643000 miles on it.