Call us!
207-622-2622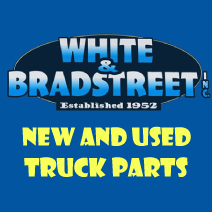 WHITE & BRADSTREET INC.
1020 WEEKS MILLS ROAD
AUGUSTA , ME 04330
United States of America
Tag #:

ENG # 572-A

HP:

365

Serial #:

06R0125766

Oil Pressure:

35 hot @ idle
Good running takeout. Checked rod and main bearings, all good. New front and rear main seal. New oil pan. New reman turbo. Hot oil pressure @ 35psi.Mileage unknown, came out of firetruck.