Call us!
573-261-7010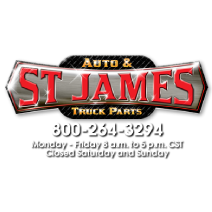 St. James Auto & Truck Parts
14655 County Road 3610
St. James, Missouri 65559
United States of America
Tag #:

6705

HP:

385 HP

VIN #:

2HSCTAPR59C087650
UP FOR SALE IS A USED 385 HP CUMMINS SEMI ENGINE WITH 1450/1550 (1966/2102) @ 1200 RPM THAT WAS REMOVED FROM A 2009 INTERNATIONAL PROSTAR. THIS ENGINE RAN FINE WITH AROUND 387K MILES ON IT.THIS IS MILAGE OF NEXT DUE OIL CHANGE. EXACT MILAGE UNKNOWN AS THE SPEEDOMETER WAS BROKEN.