Call us!
312-368-7997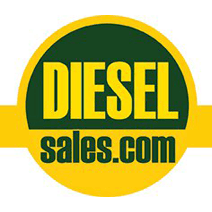 Heavy Quip, Inc. dba Diesel Sales
55 West Wacker Dr., Suite 1120
Chicago, IL 60601
NEW:
SURPLUS NEW - NEVER USED- 24 VOLT SYSTEM / AIR TO AIR EPA COMPLIANT UP TO 1991 / ROTARY PUMP / SAE 3 / A/A * EXCHANGE WITH ONE YEAR PARTS WARRANTY PLUS $400.00 COVERS FREIGHT BOTH WAYS AND $2,000.00 REFUNDABLE CORE DEPOSIT.. REPLACEMENT SERVICE ENGINE / ALTERNATOR, STARTER, FAN HUB & FLYWHEEL NOT INCLUDED. MANY ENGINES ARE SIMILAR, WHILE MOST ENGINES LOOK THE SAME, THEY MAY REQUIRE SOME MINOR CHANGE OVER OF PARTS TO FIT YOUR APPLICATION. IT IS BEST TO COMPARE THE PICTURES AND INFORMATION WE SUPPLY TO YOUR ENGINE AND LET US KNOW IF THIS ENGINE WILL WORK FOR YOU.