Call us!
312-368-7997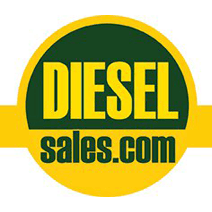 Heavy Quip, Inc. dba Diesel Sales
55 West Wacker Dr., Suite 1120
Chicago, IL 60601
GOOD USED TRUCK ENGINE:
GOOD USED COMPLETE ENGINE / See sample pictures attached. * EXCHANGE WITH 120 DAY WARRANTY PLUS $300.00 COVERS FREIGHT BOTH WAYS AND $1,000.00 REFUNDABLE CORE DEPOSIT.. * GOOD USED STARTING AT $7,995.00. DODGE 2003 -2007- APPLICATION COMMON RAIL FUEL SYSTEM WITH ECM.-EXTERIOR LINES. SEE TAG#8431-SN#57188296-CPL8136-200 HP 2004 REAR GEAR $8,995.00 X-V#1258. with 40K miles.