FOOTE 984R

AXLE SHAFT

oem #:175395R1
Enterprise
$213.13
AXLE SHAFT

Call us!
(209)466-7021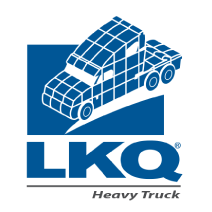 1016 South Wilson Way
Stockton, CA 95205
USA
FOOTE 984R AXLE SHAFT
$213.13
Tag #:

F1 984R

OEM #:

175395R1
NEW:
AXLE SHAFT Type F16, 38 Length, 1.980 Spline OD, 6-5/8 Flange OD, 5-1/2 Bolt Circle, 8 Straight bolt holes size 41/64.
LKQ Acme Truck Parts
At Acme Truck Parts & Equipment, Inc. we are celebrating our 85th year in business! Thank you to all of our loyal customers! Customer service is our first priority. We carry a large inventory of new, used, and rebuilt truck parts, servicing our customers worldwide. We are also a buyer of trucks and parts.
Other Suppliers Near This Location