2004 CAT C-15

Engine Assembly
ITrack Pro
$11995.00
Engine Assembly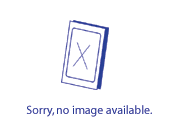 Call us!
+1 (269) 462-9260
Worldwide Diesel
1515 Old US HWY 31 N
Niles, MI 49120
United States of America
2004 CAT C-15 Engine Assembly
$11995.00
Diesel Engine:
2004 CAT C15 BXS Diesel Engine, 475HP, Approx. 407K Miles. All Complete and Run Tested. $11,995.00 with Exchange. For Information on this or any other engines. Please Call 1-888-310-3539.
Related Items From Worldwide Diesel
Other Suppliers Near This Location