2004 DETROIT 60 SERIES-12.7 DDC4 EGR

ENGINE ASSEMBLY
Enterprise
$13000.00
ENGINE ASSEMBLY
Core: $3000.00



Call us!
303-289-3318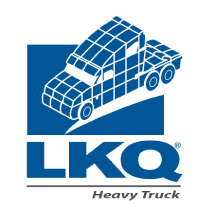 LKQ Western Truck Parts
9090 Brighton Road
Henderson, CO 80640
USA
2004 DETROIT 60 SERIES-12.7 DDC4 EGR ENGINE ASSEMBLY
$13000.00
BEARING / SEALED BY NON-OE:
DETROIT 60 SERIES 12.7L DDC4 S/N: 06R0739386 Model 6067MK6E AFTER REBUILDING THE ENGINE WE RAN IT ON THE DYNO FOR 2 HOURS. ENGINE PULLED 460 HP OUT OF 430 HP. https://youtu.be/UQm1zdpAvPQ
LKQ Western Truck Parts
Located just north of Denver, we have the largest stock of rebuilt drivetrain components in the region!!
Other Suppliers Near This Location