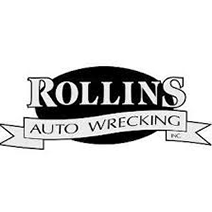 Located in Spanaway Wa since 1939 we have a wide range of inventory from cars/trucks/RV's/ heavy equipment and more. Give us a call at 253 846 9393 to speak with one of our sales people!
ROLLINS AUTO WRECKING
2538469393
20620 MOUNTAIN HWY E
SPANAWAY, Washington 98387
United States of America
Get a map!