1987 DANA/SPICER ES425D

Transmission/Transaxle Assembly
ITrack Pro
$1495.00
Transmission/Transaxle Assembly
Core: $500.00

Call us!
734-722-3800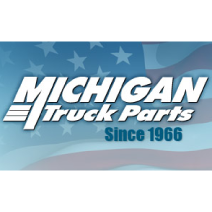 Michigan Truck Parts
38658 Ford Road
Westland, MI 48185
1987 DANA/SPICER ES425D Transmission/Transaxle Assembly
$1495.00
USED:
USED INSPECTED, DYNO TESTED. M/DR 40-35-17, FBC 40-19-3 (CAST), RBC 40-19-39
Michigan Truck Parts
Michigan Truck Parts specializes in used, rebuilt and new components for all trucks, over the road and off-road. Engines, Transmissions, Axles, Steering Gears, Driveshafts, Body Parts, and More.
Other Suppliers Near This Location