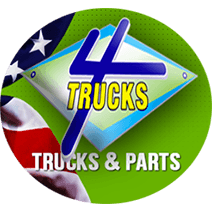 At 4 TRUCKS ENTERPRISES, LLC. we are committed to bring our customers the best satisfaction; because when it comes to used truck parts, we are your store. We carry one of the largest inventories of used truck parts in Miami, South Florida.
4-Trucks Enterprises LLC
786-412-1447
10920 NW SOUTH RIVER DRIVE
MIAMI, FL 33178
United States of America
Get a map!