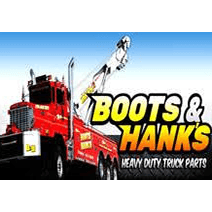 We have a first class team of highly skilled and factory-trained mechanics that staff our rebuilding shop. Our rebuilding facilities have all the specialized tools and equipment necessary to maintain the highest standard of performance. Since 1950, we have built a reputation for quality workmanship and for building a safe, quality-built product. You can depend on Boots & Hanks. We are experts.
Boots & Hanks of Ohio
1-866-475-8825
9206 US Route 40 West / P.O Box 100
New Paris, OH 45347

Get a map!