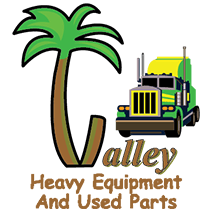 We buy recent-model vehicles that have been involved in accidents or otherwise sustained some damage. These heavy-duty trucks are purchased with the sole intent of dismantling the vehicle and selling the good components. Of course, all parts are inspected before the sale to evaluate the level of quality.
Valley Heavy Equipment
(956) 781-3500
121 East Business US-83
Alamo, Texas 78516

Get a map!