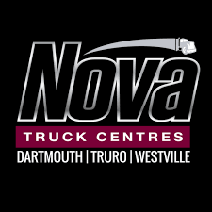 With over 50 years experience and 4 locations to serve you including Dartmouth, Truro, Westville and Brookside Body Shop-Nova is your one stop heavy-duty truck dealership. Get the support and parts you need, when you need it. Our teams are always working to find solutions to maximize your vehicle uptime.
NOVA TRUCK CENTRES
902-895-6001
73 BROOKSIDE BRANCH ROAD
TRURO, NS CANADA B6L 2A3

Get a map!