Call us!
877-932-6848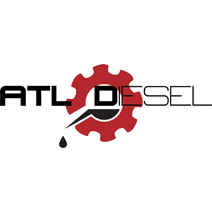 ATL Diesel
311 Ave O
Chillicothe, TX 79225
United States of America
Tag #:

108-5900

Serial #:

1LW

VIN #:

Free Freight both wa
Remanufactured Caterpillar 3406E Camshaft. Casting Number 108-5900. All camshafts are remanufactured in U.S.A. (shipped from Texas) Free Freight both ways! Plus 1 year warranty. Celebrating 50 years as a family owned business. The reman camshafts meet caterpillar guidlines for hardness (55rc), duration, lift and all other measurements. The cam is well packaged for safe and secure shipping and handling. Our ​7 Point Guarantee! 1. 100% Satisfaction Guaranteed. If your not happy with the quality upon receipt you will receive a 100% refund 2. Free Shipping Guaranteed on all ups, fed ex and LTL ground shipments. Air freight excluded 3. We Guarantee we will beat any competitor price by a minimum of 10% on reman camsahfts 4. Our pricing is Guaranteed to beat any OEM dealer by 30%-50% 5.