2013 DETROIT DD15 (472903)

ENGINE ASSEMBLY
Enterprise
$9000.00
ENGINE ASSEMBLY
Core: $3500.00



Call us!
209-466-7021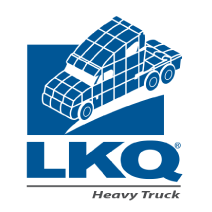 LKQ Acme Truck Parts
1016 South Wilson Way
Stockton, CA 95205
USA
2013 DETROIT DD15 (472903) ENGINE ASSEMBLY
$9000.00
USED - TAKEOUT:
DETROIT DD15 ENGINE ASSEMBLY , ENGINE #472903S0162389 , 455 H.P. STK #A19J0731 ENGINE TEST RUN: https://youtu.be/xTQ4bT84ThQ OIL PSI AT COLD IDLE: 52 OIL PSI COLD AT HIGH RPM:N/A OIL PSI HOT AT IDLE:37 OIL PSI HOT AT HIGH RPM:N/A EXHAUST SMOKE:NO ECM MILES: ECM HOURS: RODS AND MAINS BEARING AT 80% PRESSURED CHECK GOOD. STARTS AND RUNS GOOD. CHANGED OIL PAN AND PICK UP MANIFOLD. NO ECM MILES (NO CPL BOX) IDLE ONLY NO THROTTLE RESPONSE
LKQ Acme Truck Parts
At Acme Truck Parts & Equipment, Inc. we are celebrating our 85th year in business! Thank you to all of our loyal customers! Customer service is our first priority. We carry a large inventory of new, used, and rebuilt truck parts, servicing our customers worldwide. We are also a buyer of trucks and parts.
Other Suppliers Near This Location