Call us!
877-932-6848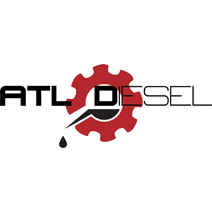 ATL Diesel
311 Ave O
Chillicothe, TX 79225
United States of America
Tag #:

C13 Complete Engine

Serial #:

KCB70145

VIN #:

Free Freight to you!
Caterpillar C13 remanufactured engine. Free freight to you and full core acceptance. Engine has been test ran and ready to install. Engine serial number is KCB70145. ATL Diesel's 7 Point Guarantee 1. 100% Satisfaction Guaranteed. If your not happy with the quality upon receipt you will receive a 100% refund 2. Free Shipping Guaranteed on all ups, fed ex and LTL ground shipments. Air freight excluded 3. We Guarantee we will beat any competitor price by a minimum of 10% on reman camshafts 4. Our pricing is Guaranteed to beat any OEM dealer by 30%-50% 5. Guaranteed largest inventory in North America 6. We Guarantee an immediate hassle free quote or you get 25% off your order 7. Guaranteed product quality second to none. 2 year warranty on new parts!