Call us!
312-368-7997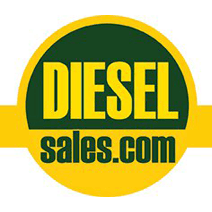 Heavy Quip, Inc. dba Diesel Sales
55 West Wacker Dr., Suite 1120
Chicago, IL 60601
NEW VS:
FACTORY NEW - EXPORT ONLY. WITH ONE YEAR PARTS WARRANTY POWER UNIT / SAE 3 / 100 HP- / 412J02926./ WITH PANNEL & PTO $7,695.00* LOVOL MFG. ENGINE COMPARED TO PERKINS DESIGN REPLACEMENT SERVICE ENGINE FOR PERKINS .This is an aftermarket engine for replacement purposes only, sold export only, any OEM models or part numbers for reference only not implying they are the products of Original Equipment Manufacturer. * EXCHANGE WITH ONE YEAR WARRANTY PLUS $400.00 FREIGHT AND $500.00 REFUNDABLE CORE DEPOSIT. .