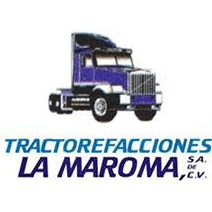 We are a company dedicated to the import and distribution of diesel parts and tractors of all kinds, making it one of the leading companies in the industry thanks to your confidence and preference.

Somos una empresa dedicada a la la importación y distribución de refacciones diesel y tractocamiones de todo tipo, logrando ser una de las principales empresas en el ramo gracias a tu confianza y preferencia.
Tractorefacciones La Maroma S.A. de C.V.
(656)-682-17-30
Ave Manuel J CLouthier 618
Juarez, CHIH 32580

Get a map!